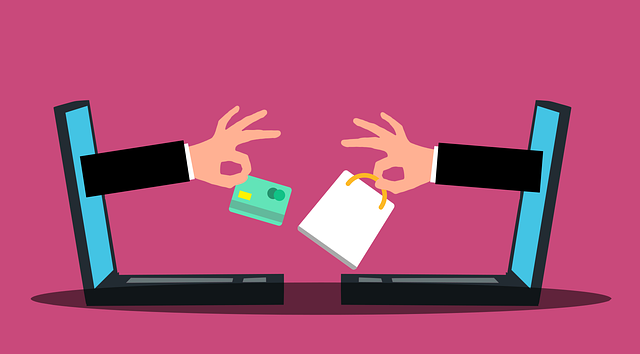 As one of the leading website design companies for businesses in Jamaica, we often create eCommerce websites for our clients. The key factor that determines the success of an ecommerce website is sales. An eCommerce website that doesn't generate sales is a waste of server space, time, and effort. UI and more importantly UX design plays a crucial role in how well a website is able to convert visitors into paying customers.
Over the years, the internet landscape has changed significantly. It's important for website design and development companies to know and follow the best practices in UX design in order to make platforms that feel modern and easy to use. By 2025, the number of eCommerce users in Jamaica is expected to increase to 1.2 million users1. The sector has a lot of business potential. In this article, we look at 3 UX design principles that should always be considered in order to create an effective e-commerce website.
1. Intuitive navigation
Navigation refers to how users move around your platform and find the information they are looking for. UI design and its principles can be subjective and are influenced by changing tastes and trends in design. UX design, however, is based on user research and its principles are more stable.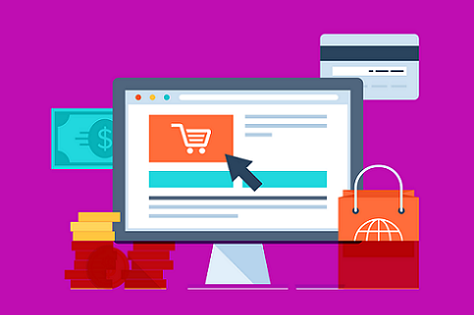 Research has shown that to ensure that the navigation on your website is intuitive, there are three things you need to do:
Be Consistent

An eCommerce website does not exist in a vacuum. It is part of the larger internet landscape. There are already layout and interaction standards established for online platforms. Users expect to find a menu icon and navigation bar at the top of the page. The option to close a page is usually at the top right. Your navigation should be consistent with these established standards so that users can quickly learn how to move around your website.

Simplify

The more choices users have, the harder it is for them to make a decision. It's important to keep things simple and limit the number of navigation options available to users in your menus and headers.

Keep your interactions clean

Different users will reach your website at different points in time during the day. If your users are at work, they are most likely using a desktop or laptop to navigate your site. If users are at home, or on their commute, they are more likely to be on their phones. Put yourself in the visitors' shoes during the website design and development This will allow you to place your navigation options in the right places that support clean interactions with users. Ensuring your navigation is in easy-to-reach touch areas is extremely important for creating a good user experience on your website.
By doing the three things mentioned above you can ensure that your ecommerce website has an intuitive navigation that users will not need to spend any time on trying to figure out.
Prioritize product pages
It's important to design product pages that convert. Product pages are generally the last page that users will land on before they make a purchase. However, users may even land on a product page directly from search engines. UX principles tell us that the following things must be present on a product page to increase its conversion rate:
A clear call to action encourages a purchase. 'Buy Now, 'Checkout', etc.
All necessary product information. Users should not have to search for information like product descriptions, prices, dimensions, etc.
Reviews and ratings help build trust with visitors. They feel reassured if there are real reviews from people about the product.
A well-designed product page can greatly increase the conversion rate of an eCommerce website.
Simplify the checkout process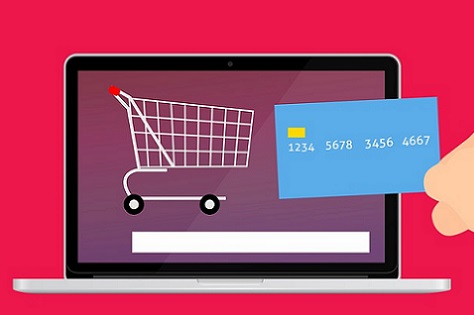 Nearly 70% of online shopping carts are abandoned2. According to a survey by the Baynard Institute, users abandon shopping carts for the following reasons:
Extra costs are too high (55%)
An account is required (34%)
Checkout is too long (26%)
Unclear pricing (21%)
Don't trust the site (17%)
Good UX design can be used to address reasons 2 to 5. Ask yourself if you really need users to create an account, if the answer is yes, ensure your design makes it easy for users to do this without the need to fill in too much information. Adding the option to sign-up with Facebook or Gmail is a great way to address this issue.
Minimize the number of steps required for users to checkout and ensure the checkout page has clear pricing and information about taxes, delivery charges, etc. If you implement good UX design, you will build credibility and trust with your visitors.
To build an eCommerce website that is both aesthetically appealing and has an excellent UX design, you'll need the expertise of professional website design services in Jamaica. If you are ready to take your existing business online or want to set up something new, reach us at Toucan. We are a 360-degree website design, development, and digital marketing company in Jamaica with over a decade of experience building an online presence for Jamaican businesses.
Sources:
d., "Digital Markets > eCommerce > Jamaica", Statista, [available online], available from: https://www.statista.com/outlook/dmo/ecommerce/jamaica [accessed Aug 2022]
21, "30+ Shopping Cart Abandonment Statistics and Strategies for Recouping Lost Sales", Shopify, [available online], available from: https://www.shopify.co.uk/blog/shopping-cart-abandonment#3, [accessed Aug 2022]
Location: Kingston Jamaica