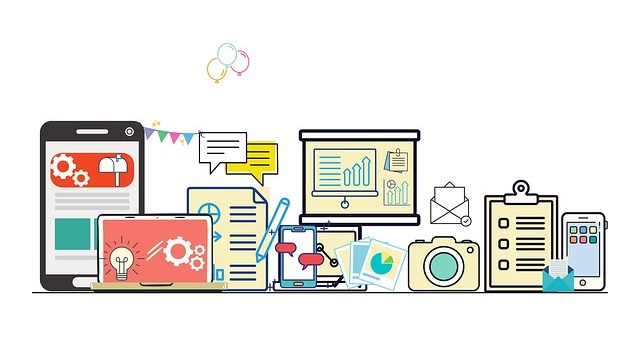 Since September 2020, Google has switched to mobile-first indexing. This means that Google predominantly uses the mobile version of a page for indexing and ranking. Mobile has become the primary way that many users access and interact with the internet. Mobile devices, excluding tablets, contributed to 54% of global internet traffic in the 1st quarter of 2021 [1]. In Jamaica, mobile devices account for 82% of internet connections [2]. Like Google's approach to indexing, website designers & developers need to employ a mobile-first approach to web design.
What is mobile-first web design? Before we answer that question, we need to understand responsive design.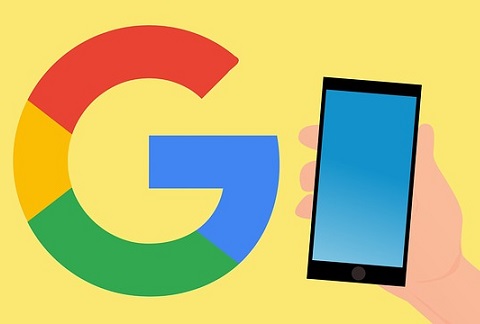 What is Responsive website design?
Responsive design can be found as far back as 2004. The approach became mainstream in 2010. Today it has become an expected standard in the industry. In this type of web design, the content of a web page can automatically adapt to fit the screen size of various devices comfortably. The goal is to provide the best user experience across different screen sizes. The approach minimizes the need for users to pan, zoom, or scroll when their screen size of aspect ratio changes. Any good website design agency in Jamaica will incorporate responsive web design into their work. You may need to find a new provider if your website design agency isn't familiar with the concept of responsive design. Read more on the increasing importance of responsive website layouts for Jamaican businesses.
There are two main ways to approach responsive web design:
Graceful degradation
Progressive advancement
What is graceful degradation?
In this approach, designers build the website for the most advanced desktop and browser first. The site is created with all the bells and whistles available. Then the design is updated for smaller screen sizes by trimming off features, functionalities, and content.
What is progressive advancement?
In this approach, designers build the website for the smallest screen size and browsers first. Thus, the page is built with the limited features available for such devices. Then the design is updated for larger screen sizes and browsers like for PCs and desktops. Additional features, interactions, and content are added to take advantage of the capabilities of these devices.
Over time progressive advancement has become the favoured approach. Instead of building for a large screen and then taking things away, designers make a website that looks good and highlights the important parts of a webpage on smaller screens. They also ensure that any functionalities or interactions included can work on mobile browsers. Enter mobile-first design.
What does mobile-first design mean in practice?
Mobile-first design is another term for progressive advancement. By 2025 it is expected that 72.6% of the world's population will access the internet from their smartphones only [3]. Hence, it is crucial to ask your website design and development company in Jamaica to have a mobile-first approach. This will help future proof your business website as more users adopt mobile devices for internet access.
In practice, this means that when a website designer sits down to sketch out the layout of a website, they will do so for a mobile screen instead of a desktop screen. They will ensure they do not use interactions like a hover effect that does not work on mobile.  Once the mobile design is finalized, they will move on to bigger screen sizes.
As a client, you need to ask questions about how various functionalities will work on mobile devices and check to see if your website design is comfortable to use on a smartphone. When evaluating ask the following questions:
Are buttons and menu options large enough to tap with your fingers?
Will a user be able to navigate the website comfortably?
Do you need to scroll horizontally to see the full website?
Do you need to zoom in to see content clearly?
Does the design look too cramped on a small screen?
Has the most important information been highlighted?
Are the call-to-actions clear and visible?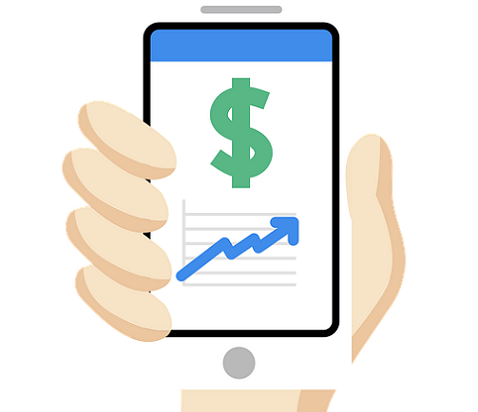 Contact Toucan Digital Media for website design solutions in Jamaica. Our website solutions and services are created keeping the latest design and development trends and technology in mind. If you are looking to build a mobile-friendly responsive website for your Jamaican business, get in touch with our experts at +1 876 469 3886.
Toucan Digital Media is a website services and digital marketing company in Jamaica with almost a decade of experience in website design and development, digital marketing, online advertising and business mobile app development.
Sources:
1. Apr. 2021, J. Clement, "Percentage of mobile device website traffic worldwide from 1st quarter 2015 to 1st quarter 2021", Statista, [available online] available from: https://www.statista.com/statistics/277125/share-of-website-traffic-coming-from-mobile-devices/ [accessed July 2021]
2. Apr. 2020, "Jamaica 2020: Statistics & Analyses of Telecoms, Mobile and Broadband Markets – ResearchAndMarkets.com", BusinessWire, [available online] available from: https://www.businesswire.com/news/home/20200423005617/en/Jamaica-2020-Statistics-Analyses-of-Telecoms-Mobile-and-Broadband-Markets—ResearchAndMarkets.com [accessed Jul 2021]
3. Jan. 2019, L. Handley, "MARKETING.MEDIA.MONEY Nearly three quarters of the world will use just their smartphones to access the internet by 2025", CNBC, [available online] available from: https://www.cnbc.com/2019/01/24/smartphones-72percent-of-people-will-use-only-mobile-for-internet-by-2025.html [accessed Jul 2021]