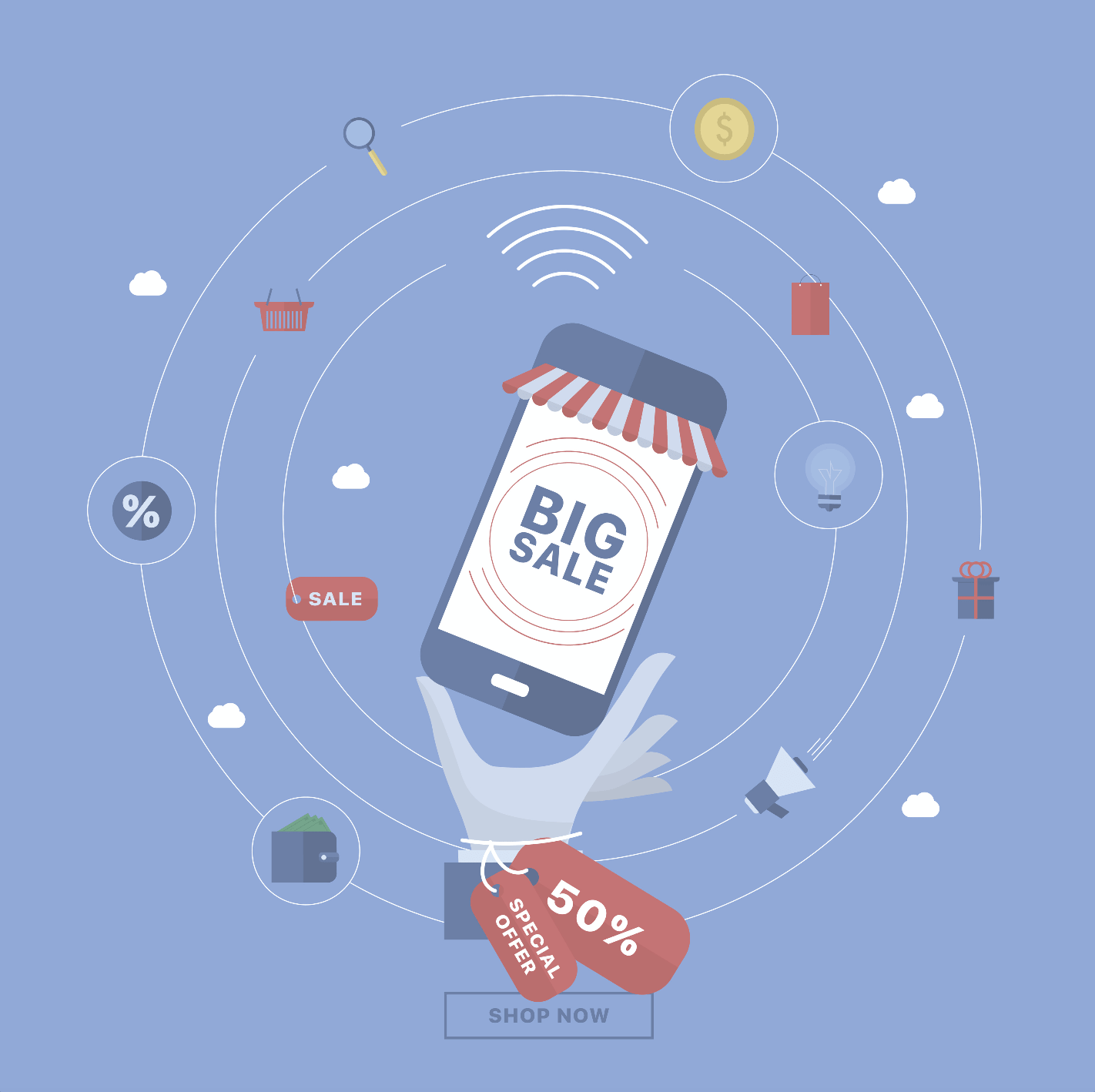 Social commerce is growing within developing markets such as the Caribbean. Toucan recognises the importance of driving online sales as well as physical sales. The following are all services that we offer to our clients, while each client may have their own challenges; we take pride in ability to solve difficult problems creatively and efficiently.
Here we introduce the idea of Social commerce which is still in its infancy. If you ask customers where they are likely to purchase products, most likely they would say Amazon or Ebay. These are similar to department stores that offer a one stop shop to visitors. The idea of Social commerce is closer related to a flea market type situation. Marketing Communications Manager Aron Hsaio at Terapeak (Analytics Provider) has outlined 5 ways to encourage social shopping:
Support and Interaction: provide support and interaction with consumers. Again these are services provided by Toucan and WebFX. We give your customer base someone to interact with, where they receive real time responses from our Customer Experience Team.
Integration: By providing your customers with a streamlined experience across platforms, it creates an environment that is familiar and easy to navigate. This applies to physical and virtual spaces.
Create a destination: Show your customers that physical and virtual marketplaces are one in the same. Somewhere they want to visit, imagine customers seeing your products online and then experiencing these products in a physical space. This bridges the gap between physical and virtual spaces.
Offer Variety: by showing customers that there are numerous payment options available, you can increase the chances of purchases occurring. We can create new and interesting purchase options that link back to your existing channels.
Social commerce would be mainstream soon, however, it may not apply to all products and services. That is why it is key for us to work closely with our clients to establish the best routes to increase sales.
Hsaio concludes: "For commodity and everyday shopping goods, the water is murkier … Shoppers will continue to have a great many "lists" that they need to take "shopping" with them … and in those cases, the importance of selection, convenience and easily accessible record-keeping and customer support currently outweigh anything that pure social commerce plays are able to offer."