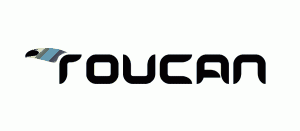 Kingston, Jamaica:  In an exciting new step towards expanding its business, Toucan Jamaica, an international interactive advertising agency, is officially entering the Surinamese market. To mark the occasion, Toucan will be hosting a complimentary seminar at the Spice Quest Restaurant in Paramaribo on Thursday 13th June 2013 from 4:30 p.m. to 6:15 p.m. Members of the business community attending the seminar can look forward to eye-­‐opening and informative presentations and discussions on all aspects of how to make social media and interactive advertising work for their businesses, including how to convert fans to sales; how to capture your online audience's attention; how to build brand loyalty; and how to launch a dynamic, effective interactive ad campaign.
Managing Director/Chief Dishwasher of Toucan, Douglas Ames will be presenting and leading the discussion. With over 15 years of experience in the internet world, Ames is confident that establishing Toucan's presence in Suriname will bring a breath of fresh air to Surinamese advertising. He believes that Suriname's businesses are ready to up the ante and move away from traditional advertising, noting that consumers today have different expectations than they used to: "Consumers don't want to be talked at anymore. They want to interact with a brand; engage in a dialogue with it; feel like it's as accessible as any other friend on their social networks. In terms of advertising, Suriname is still a novice when it comes to interactive and social media, and businesses will need the guidance, know-­‐how and expertise that we at Toucan can offer. And, at the end of the day, online advertising is much more cost-­‐effective and allows businesses to directly monitor the success of their ad campaigns. What forward-­‐thinking marketer wouldn't want that for their business?"
Toucan has already shown its expertise in devising and executing cutting-­‐edge and innovative advertising strategies for its clients around the world, from Kenya to Belize, and from Jamaica to St. Lucia. Toucan has inventively used its modern, creative website designs, tailor-­‐made web and mobile apps, customised memes and online games, and eye-­‐catching interactive ads to satisfy clients as diverse as Caribbean Airlines, Courts, RwandAir, Digicel, KFC and many more.
As a cosmopolitan nation and a gateway to both South America and the Netherlands, Suriname itself is considered an international crossroads in the region. Toucan has an innate understanding of how to handle social media and online advertising for a broad cross-­‐section of markets around the world, and it is precisely Toucan's unique international perspective that will therefore make it such an excellent fit for Surinamese businesses.
While Thursday's complimentary seminar is strictly by invitation only, interested parties are welcome to contact Charlene Angel at times@toucanmedia.net or at +5978722534 for more information or to secure an invitation.
About Toucan Jamaica
Toucan Jamaica is an Interactive advertising agency incorporated in Jamaica offering advice on Internet Advertising & Marketing, Online Consumer Engagement, Web Design & Publishing, Search Engine Optimisation and overall campaign management to businesses in emerging markets.